L.A. CLINE Fine Art Captures the World's Beauty.
Everything that is important to them can be considered a portrait painting. They regard their commissions as beautiful original pastel paintings that bring personal fulfillment, enjoyment, and a unique telling of the history of our beautiful world up close and personal. They strive to create masterpiece art that their clients desire in their lives. If your looking for fine art pastel paintings, original painting masterpieces, contemporary art, L.A. CLINE has what it takes to
bring your artistic visions to life.
At L.A. CLINE Fine Art, you'll find a vast fine art collection selection of custom art for sale. Have fun and browse.
This colorful, vibrant site is filled with various exciting art galleries and an online ART STORE where you can explore their artistic style. It is the details within the art that give life to each masterpiece painting. With more than four decades of experience, L.A. CLINE is very proud to be capable of designing many different types of unique fine art collections.
Explore Online Art
As a new Service, and an addition to their flower art, they are creating Wedding Bouquet Keepsake Paintings. Just imagine you can have an original painting of your wedding flower bouquet as an incredible keepsake painting of your love.
Give a kiss of nature to your loving home with your original painting and visit this new page! Wedding Bouquet Painting!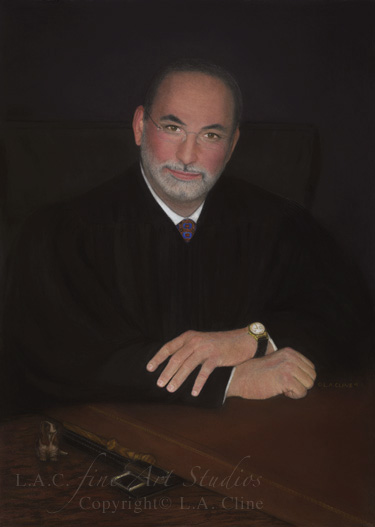 Corporate Pastel Painting by L.A. CLINE
Save
Your Source for Commissioned Portraits
Being able to touch the heartstrings of their clients through an original portrait pastel paintings is a delight. With all of the paintings concentrating on capturing the look and essence of the subject along with the moment in exquisite detail. The Artist paints during mornings, afternoons, and evenings, on both sunny and cloudy days, so that natural lighting is built into the finished portrait painting. A finished painting will have about 20 or more layers of pastel to give it remarkable depth and detail.
At the time of this portrait the Honorable Judge was Chief Judge, Third Court of Appeal, Miami, Florida. This portrait resides in their Courtroom.
Browse the online galleries for more commissioned paintings. If you are thinking of a commissioned painting reach out through either phone, email or via the contact page.
The Pastels and Paintings are ready for you!
L.A. CLINE is based in Boca Raton, Florida. However, the Artist serves clients nationwide.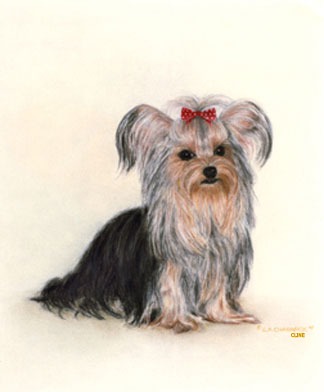 Custom Pet Paintings by L.A. CLINE
Save