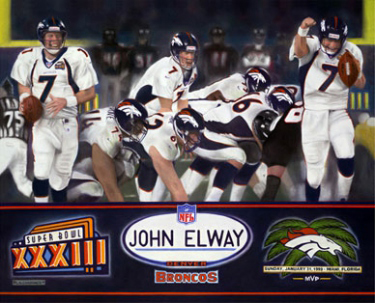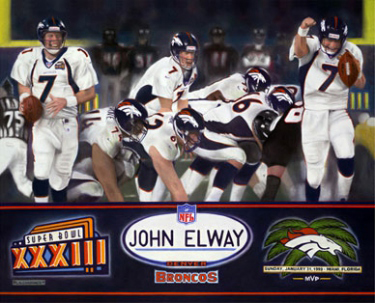 Can you believe that today is Super Bowl 50?  What a landmark in the world of the NFL and Super Bowl! Which Team will make History!
Today it is the Young Panther Quarterback Newton with his grand smile and seamlessly fun attitude toward the game VS Manning the Broncos experienced Quarterback with his serious thinking attitude that has been through most everything in his lustrous career.  It's going to be an incredible game!
Way back in 1999 I attended Super Bowl XXXIII and went back to my studio to create a 43″X 50″ Pastel Painting featuring John Elway.  It was a tremendous experience being there and creating this now historic Painting.  In memory of all the past Super Bowls I have brought back this timely image of the painting Super Bowl XXXIII with the winning Broncos. Enjoy!
Have a great Super Bowl 50 Sunday!!!
http://laclinefineart.com/galleries/sports
L.A. CLINE, Master Pastel Artist,
www.LACLINEfineart.com,
LAC@LACfineart.com
UPDATE AFTER THE GAME: Congratulations to Manning and the Denver Broncos Super Bowl 50 Champions.