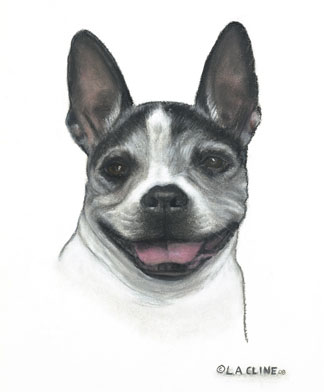 Our pets mean the world to us, no matter if your pet is a cat, dog, bird, horse or any other pet. You adore them, and they love you in the most complete way. Capturing a timeless Pet Portrait in a custom pastel painting, is a great way to treasure your companionship for many years to come.
If you have a Birthday or any special occasion, there would be no substitute for the surprise and pleasure than receiving a beautiful portrait of your pet. When commissioning a custom portrait of your pet, be sure to leave plenty of time before any occasion so the painting will be ready for that special date.
All pets have their own personality and their own special look. Like the faces of people, the faces of pets have their own characteristics that make each pet an individual. It is important for the artist to spend time with you and your pet as to capture the essence of your cherished pet.
Many pet portraits that are commissioned are Memorial pet portraits. These are very special paintings since you mainly have to discuss with the owner the personality and the special details of the beloved pet. As well as, research the breed and have some guide pictures that will help you create an original pet portrait. 
After I finish a pet portrait, my clients usually request a Giclee print of the original pastel painting to put in their office or another room in their home.  The Giclee print is usually smaller than the original and can be given as gifts or made as beautiful note cards for special letters to your friends. A Giclee print is the finest reproduction process that is a close match to the original, and they are very affordable.
Take a look at the Pet Portrait gallery, look at the art and read the Further Detail pages for the back stories of each pastel painting.
Having a pet is a wonderful way to learn all about love.
Written by L.A. Cline, Master Pastel Artist
L.A. Cline, Master Pastel Artist for over 30 years is a professional artist that has been commissioned to create custom pastel paintings of various subject matter from pet portraits, corporate portraits, family portraits, landscape paintings, nature paintings, wildlife paintings, entertainment and sports portrait paintings and so much more.