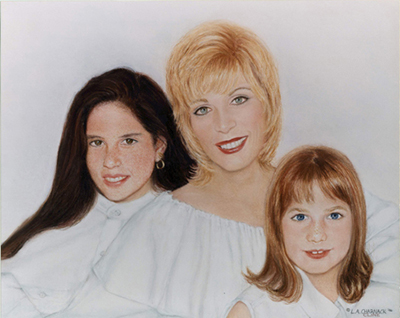 "Mother and Daughters" Family Portrait Painting
This "Mother and Daughter's" Family Portrait Painting of this beautiful family was an Anniversary Gift for her husband. This pastel painting is an intimate portrait of a family. The Mom wanted everyone in white. The older girl at the time had braces and it was a unanimous decision to remove them for the portrait. The report was that her husband had tears in his eyes when see saw his beautiful family.
35″ X 40″
L.A. CLINE, Master Pastel Artist.