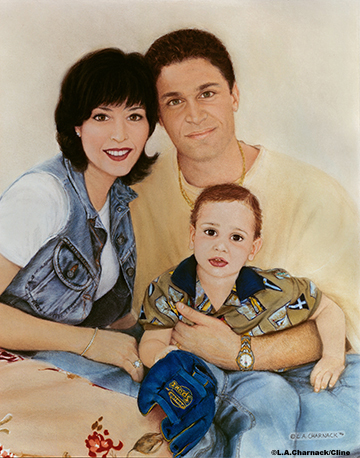 "The Family Portrait"
"The Family Portrait" pastel painting is one of the most beautiful portraits to have.  Capturing a time that you can look back at and smile about is what life is all about.
Their little boy was very active running and playing all the time.  It was adorable and hard to sketch or keep him still with his parents.  Obviously we worked that out by giving him that baseball glove that he loved, Dad was able to hold him for "The Family Portrait".
I had to do a separate session with the parents to finish the details such as the jewelry and clothing since the most important detail was to have their son looking as cute as is truly was.  This family wanted a casual portrait with their son and Dad wearing jeans.
41″ X 46″
L.A. CLINE, Master Pastel Artist.