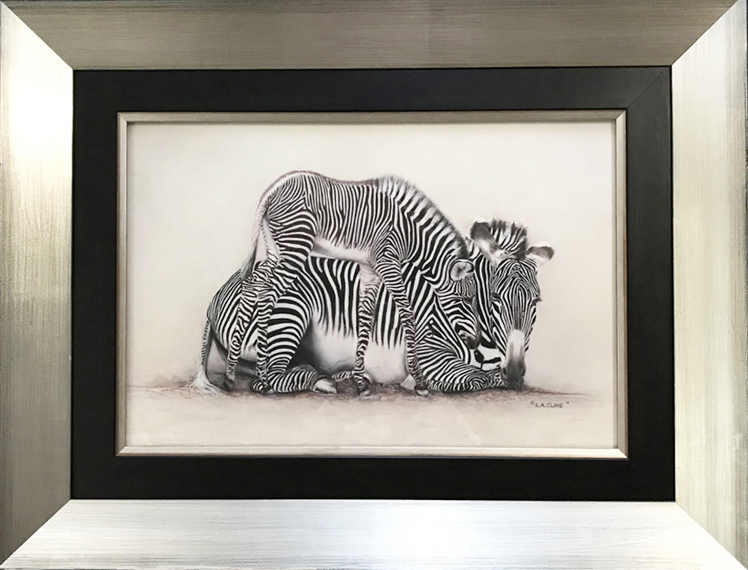 Some Artists are very prolific and can turn out a painting in a day or a week. These Artists are most apt to be able to sell their originals. There are some Artists such as myself that require time to choose a subject, research and draw preliminary sketches before even starting on a painting that will take 4 to 8 months to create.
My name is L.A. CLINE and for over 40 years I have been painting with pastels. I love the way I can layer the pastels and create the soft magnificent texture of what I paint. First, I choose the subject. This is so very important because I have to love what I am painting since I will be working with that subject for months. My paintings must have an everlasting relevance to capture the beauty of our world for generations to admire.
People ask me why it takes so long?  It take me four weeks to research and then sketch my subject and set up to paint the original.  When you look at my paintings you will understand the complexity of the many 20 or more layers of pastel I apply to build color, texture, likeness.  I paint in the morning, evening, sunny, cloudy, raining days to make sure that the painting will look great in all weather conditions. No over head lighting is needed because the lighting is built in within the layers of pastel over time.
"Tender Moment" is a very emotional and loving painting. Grevy Zebras are on the endangered list because of the their narrow and intricate stripes that reflect a fingerprint for each Zebra while most other species of Zebras have much wider stripes. The Grevy Zebras do not have stripes on their bellies but do have a long stripe from the top of their head to the end of their tail. They have big heads and large round ears and weigh 770lbs to 990lbs and the largest of the three species of Zebras and the most threatened. The Grevy Zebras were named after Jules Grevy the President of France from 1879-1887. They are also referred to as Imperial Zebras.
I was crouching very close to these two Grevy Zebras and was mesmerized for six hours and then the mother laid down as be baby foal moved closer to her. What a moment!!!
This painting took me 5 months to draw and paint. The stripes had to be exact. I used slightly lighter coloration's of  brown pastels for the young Foal since they are born reddish brown and grow darker as they mature.
For the past 20 or so years I have been working with an expert in Digital Fine Art. I combine this advanced technical process with traditional painting. We work together to digitally scan my original painting making sure to capture the whole look of the colors, contrast,  brightness, texture and the look of pastel.  Since I work on archival heavy cotton Fine Art Water Color paper the Digital paper is the same. It takes 5 or 6 takes sometimes more to make sure the digital image using archival inks is just like the original in every way possible. Every work I create I use museum quality materials.
Once I have my Digital Image it is mounted and I start the process of hand painting the digital image with layers of pastel and sometimes multi-media since I want each Art Collectible to be slightly different. This process takes about three weeks and then I choose incredible frame like this one from Italy with a wooden Silver Leaf frame on the outside and a second Black inner frame.
These Art Collectibles I create are labor intensive however they present themselves as a another beautiful one of  a kind  fine art original.  This "Tender Moment"   has layers of pastel and is framed with an Italian made of  solid wooden brushed light pewter color with black and matching inside frames.  An absolutely gorgeous work of art.
L.A. CLINE